My talented girl, Ticket, Ch Songbird Speed Trap MX MXJ. Ticket was Best Bred By Exhibitor Miniature Poodle at the Poodle Club of America National Specialty Show in 2007. She runs AKC Ex B 12" JWW in 5-6 yps.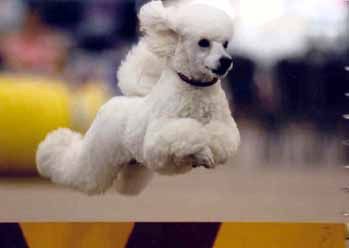 Ch OTCH MACH5 Songbird Sandstorm Saketumi OF TD RA, Sake is ranked the #1 agility Poodle for 2010 She is also one of a handful of Poodles that have earned a triple championship. she is owned, trained and loved by Joann Neal of Texas.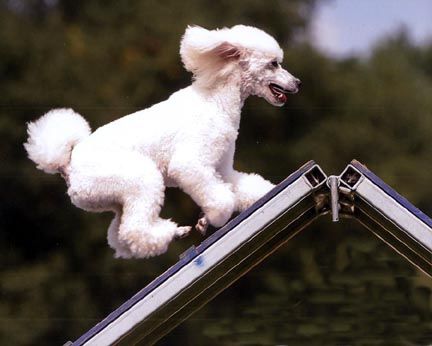 Ch Songbird Rainbow Sky AX AXJ

MACH Apropos Love Of April XF ....April, is owned by Lori Borrowman of Florida. There team has competed in the Purina Incredible Dog 60 weave pole challenge, and is a two time competitor at the European Open. April is a smokin' fast girl sired by my dog Richard.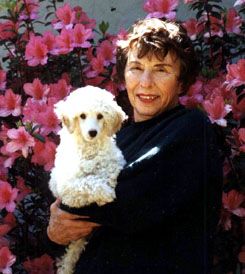 Alice Hartman and her Ch OTCH Songbird Spirit of White Crest OA OAJ
ATCHC Songbird Made You Look
Songbird Rocket Man MX MXJ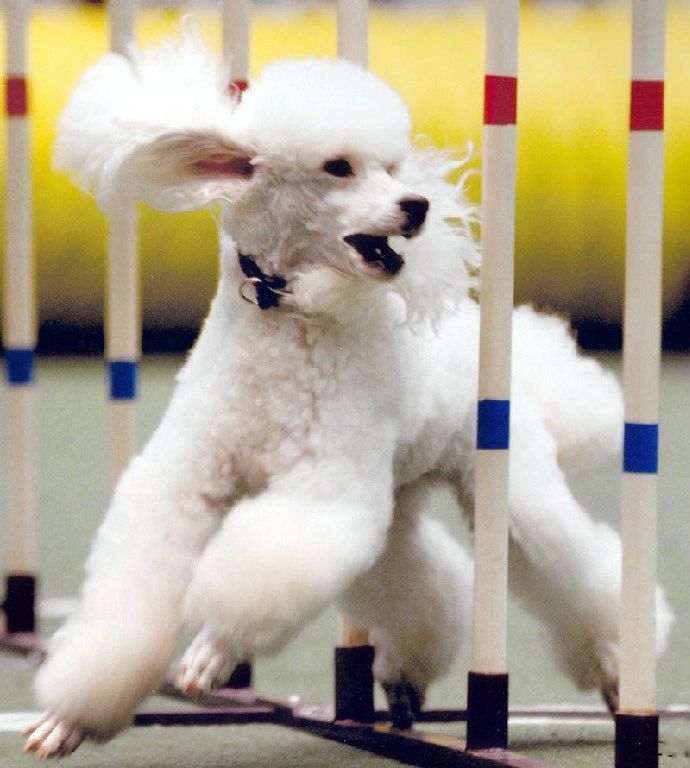 Ch Sandstorm Chase MX MXJ, Chase is sired by Ch Songbird Rocky My Way out of CH OTCH MACH Sandstorm Skirt Alert...he is owned by Jeanne Hurt of Texas
CH OTCH MACH Sandstorm Skedaddle, Skid is owned by Dr Ronda Clark of Texas, and is sired by Ch Songbird Rock My Way out of CH OTCH MACH Sandstorm Skirt Alert
Songbird Just Having Fun OA OAJ....Davey showing off some of his AKC agility loot! He is owned by Andrea Osborn of Mass.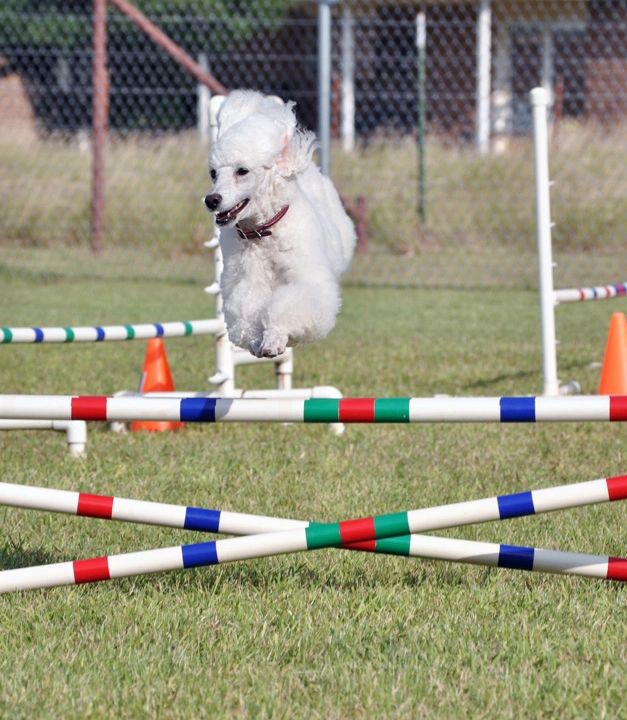 Meisha AX MXJ owned by AKC judge Judy Flagle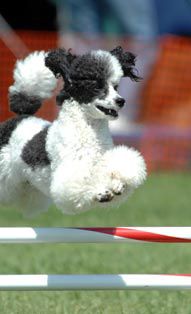 Songbird U R My Sunshine AX AXJ
Ch Songbird Rainbow Sky AX AXJ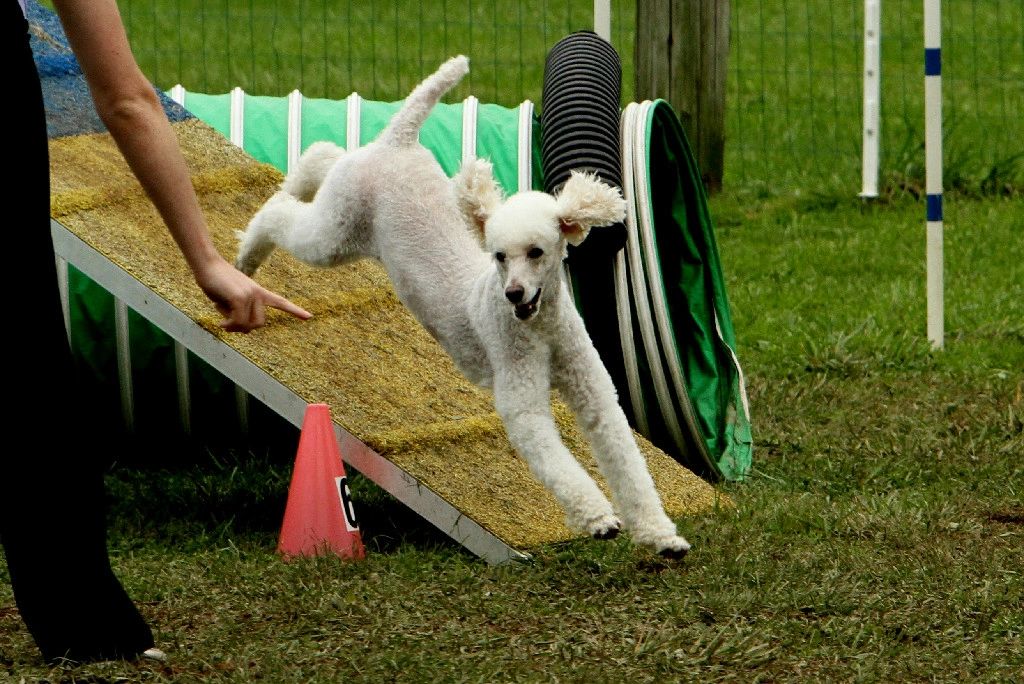 MACh2 TACh C-ATCh Leland
....sired by Richard, owned by Jill Peck
Songbird S4
CD-C, BN, RE, RL1, Level 1 AOE, URO1, CGC, OA, AXJ, OF, T2B, AD, SSA, SJ, AJ, AS, AR, MJ, OAC, NJC, TN-N, U-AGII, CL3 (CL3-R, CL3-H, CL3-S, CL3-F), VIP-VC
"Jane" is owned and loved by Lisa Potts and Derek Potts who loves her so much he bought her a car ;)
Mach 3 Songbird Float Like A Butterfly, owned by Kitty Bradley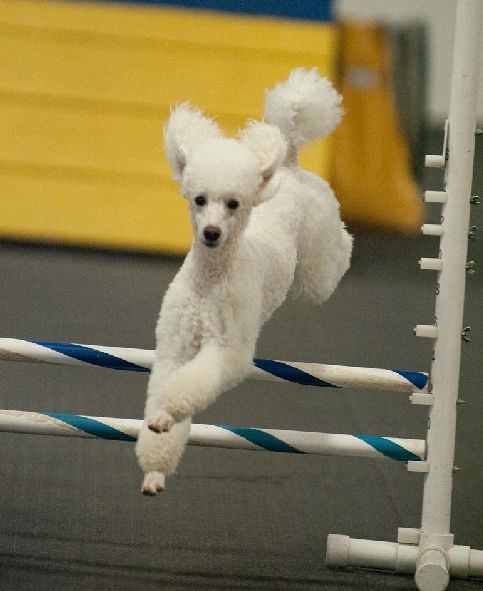 Songbird Rock This Town NA, NAJ CPE C-ATCH " Kendal" owned by Susan Michel


MACH Songbird Rocket Man, "Luke" owned by Mary Briggs